Everyone desires beautiful and radiant-looking skin. Pollution, sun damage, and an unhealthy lifestyle prevent you from getting the healthy skin you desire. But you can reverse this damage just by modifying your lifestyle choices. You don't have to buy expensive skincare for that. All you have to do is make some simple adjustments to your diet. Just like a person's heart, the road to healthy and glowing skin. That's why we have come up with some of the best foods for glowing skin.
12 Best Foods for Glowing Skin:
1. Spinach
This popular green leafy vegetable is known for its proven anti-aging properties. This is rich in antioxidants which protect the skin from free radicles. It also contains vitamin A (Beta-carotene) which protects skin from any damage. It is also a great source of iron, hence a great food for iron deficiencies.
2. Flax Seeds
Flax seeds help in alleviating any inflammation caused in the skin. It improves the overall hydration level of the skin, which means smooth and supple skin. Flax seeds are a great source of omega-3 fatty acids which help in preventing wrinkles and fine lines. ‌omega -3 fatty acids are also beneficial for your hair. Hence it is a great foods for glowing skin and hair.
3. Turmeric
Turmeric is also known as a golden spice and is one of the most commonly used spices in Indian households. It is rich in antioxidants that fight free radicles to give you that youthful glowing skin. It is also known for its blood purifying and antibacterial properties for ages which help in reducing blemishes, acne, inflammation, and give you radiant skin. Add it to your curries or make a mask with tomato juice to put on your face for glowing skin.
4. Beetroot
Who would have thought that this simple root vegetable could give you that rosy glow? Beetroot is loaded with vitamin B, C, A, which helps in preventing any hyperpigmentation on your skin. It also has iron, magnesium, phosphorus along with anti-oxidative properties which prevent premature aging and dryness of the skin. You can eat it in your salad or make a nice juice out of it.
5. Yogurt
Yogurt is undoubtedly one of the best foods for glowing skin. It is rich in probiotics which aid in healthy digestion. Most of the diseases are caused due to unhealthy stomach and gut health. Healthy digestion makes sure that we don't have to face problems such as acne breakouts and dryness of the skin. You can have it with your meals.
6. Green leafy vegetables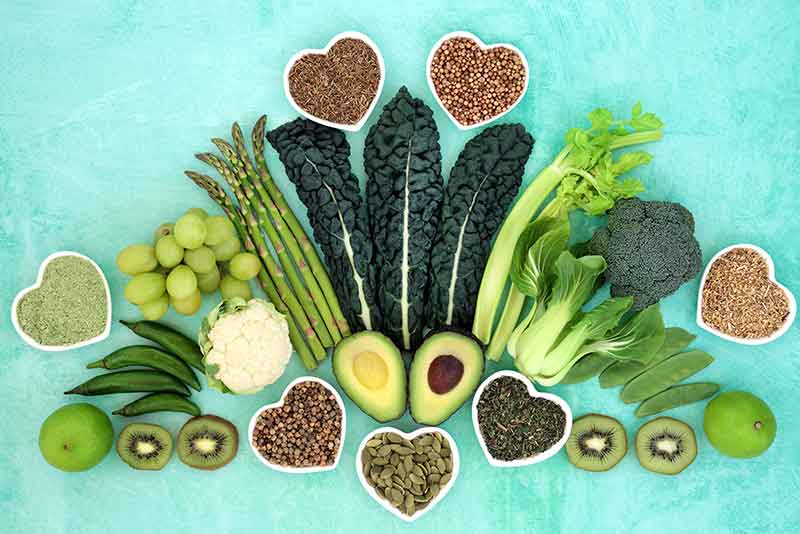 It is necessary to eat your greens when it comes to healthy skin. Whether it is kale, broccoli, parsley, spinach, or coriander, these leafy green vegetables are packed with antioxidants, vitamin A and other essential nutrients that help in retaining your skin brightness. You can make a traditional sabzi out of it or just toss it all in a bowl with some homemade dressing to make the best salad for clear skin.
7. Dark Chocolate
If you are someone who loves anything sweet then dark chocolate could be your next treat. It is rich in copper, iron, and zinc, which is great for removing dead skin cells. Also, it is rich in antioxidants which protect our skin against sun damage. Just be mindful of the portion and go for the zero sugar version.
8. Tomatoes
Tomatoes contain vitamin C, potassium, and lycopene, which is a powerful antioxidant that can prevent skin from sun damage and make it supple. They are good for treating sunburn. Just rub a slice of tomato on your skin and you will feel great. You can have it as a soup or in a salad.
9. Cucumber
Apart from being a must-have ingredient in salads, cucumber is known as great food for healthy skin. It contains silica, which is a type of collagen that prevents wrinkles and fine lines. Cucumber provides great hydration to your skin and controls the production of extra sebum in the skin. It is also rich in vitamin A, which is great for healthy hair.
10. Nuts
Nuts are our best friend if we want healthy glowing skin. These are rich in essential fatty acids, proteins that make our skin glow. Almonds, cashews are known for maintaining the youthfulness of skin and keeping it glowing. Walnut helps in reducing skin lesions and blemishes, which makes it youthful. Just toss it in your oatmeal for a great breakfast recipe for glowing skin.
11. Fruits
If you want glowing skin then you need to include fruits in your daily meal. They are not only great for your skin but also for your overall health. Fruits such as papaya, mangoes, berries, and pomegranates are great sources of vitamins, folic acid, magnesium, potassium, and other necessary dietary fiber which are great for your skin. It makes your skin tone even and repairs any damage. Fruits like pomegranates and mangoes can improve the texture of the skin and restore damaged skin.
12. Water
Water is the most effortless way to get healthy and beautiful skin. It doesn't matter what your skin type is. Water helps keep your skin hydrated, fresh, and glowing. Not having enough water can lead to rough, dry, and dull looking skin. It not only flushes out all the toxins but also gives you a natural glow. Start your day with lukewarm water with a dash of honey and lemon to flush out all the toxins. You can also make detox water with cucumber, mint, and a dash of lemon if you don't like drinking plain water.